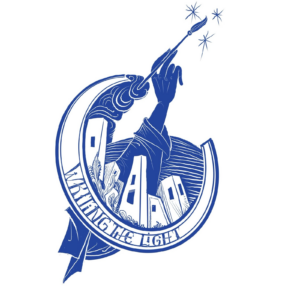 WRITING THE LIGHT
School of Iconography
CERTIFICATE PROGRAM 
In partnership with the Institute of Sacred Arts,
St. Vladimir's Orthodox Seminary, New York, USA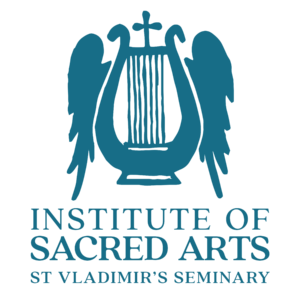 "Writing the Light is a professional school for iconographers — 
a program grounded both in Tradition and excellent teaching, built on proven methods to help students become vibrant creators, not just copyists. Our faculty are experienced iconographers from all over the world.  They are invited to share their expertise, artistry and particular knowledge to help establish and grow a program with its own unique characteristics and idioms. I am pleased to launch this common project alongside the Institute of Sacred Arts at St. Vladimir's Seminary along with other iconographers and personalities working in the field of ecclesiastical arts that have the same vision towards evolving this tradition within the contemporary context.  
We invite you to join us on this creative journey."
~ George Kordis, Artist and Founder of Writing the Light 
With the mentorship of Dr. George Kordis, one of the top contemporary artist iconographers and Byzantine scholars in the world, Writing the Light provides a well-rounded curriculum in the studio practice of contemporary Byzantine iconography.  Now packaged as a CERTIFICATE in partnership with The Institute of Sacred Arts to present this creative learning opportunity, we welcome you to explore this unique program.
OVERVIEW
The Writing the Light Certificate Program in Contemporary Byzantine Iconography is the first studio program of its kind in the United States.  It is designed as a transformative, creative, international learning experience for students who are passionate about growing artistically, thinking critically, and advancing pursuits as a contemporary iconographers and sacred artists grounded in the Byzantine tradition.
Conceived and developed by renowned Byzantine scholar, iconographer and artist Dr. George Kordis, the curriculum offers a balance of individualized studio work within a dynamic and supportive artistic learning environment.  This program intends to establish a solid foundation and a sustainable practice within this highly specialized field.  Adopting a curriculum developed and proven over the past thirty years by Kordis in his Athens-based Eikonourgia Institute of Iconography, the Writing the Light program is geared for the English-speaking student living anywhere in the world.
This curriculum is a hybrid of both online learning paired with individualized residencies, designed  to emphasize the intersection of artistic process, theological engagement, and critical understanding. Students will immerse in creating icons using the Byzantine system, producing works of beauty to celebrate the living Christian Faith.
With an international scope, the Certificate combines select in-person residencies at various destinations with the freedom of online engagement from a home location anywhere in the world. 
The Writing the Light program curriculum is ideally designed for a 2-year period of study, but is responsive to each individual student and their specific needs with flexibility and affordability.
A final thesis of an original composition of an icon(s) will be the culmination of the program coursework, with an exhibition at the Mets Art Center in Athens, Greece and/or at another appropriate exhibition space in the United States.   
Upon completion of the program, each student will have gained:
a well-rounded foundation in the studio practice of iconography,

preparation to continue working towards a professional level within the structure of sacred Christian Orthodox art,

accomplishment of specific artistic studies to pursue a passion.
Each year only 10 – 16 students will be admitted into the program, building a close creative community with fellow students and instructors.  Live (synchronous) online classes, online seminars and sustained in-person residencies of one week to ten days will feature regular touch points with each student.  This is a part-time program that allows students to continue to maintain their current life-work flow, and manage the Certificate workload – an average of 5 to 12 hours per week for the online portion, with full immersion during the residential periods.
The Admissions process operates on a rolling basis, with new students welcomed into the program at the beginning of each year in the Fall or at the Spring semester as space and entrance qualifications permit. 
PLEASE NOTE the Certificate program with Writing the Light does not count towards academic credit with St. Vladimir's Seminary. 
TWO CORE PARTS TO THE CURRICULUM:
ONLINE

–

Classes are a balanced combination of a recorded (asynchronous) e-learning system and LIVE (synchronous) virtual seminars and classes delivered through Zoom and Vimeo with long-distance critique and oversight

(see CURRICULUM).
RESIDENCIES

–

There are four required residencies and multiple options for students to choose from (see RESIDENCIES).  These immersions are a critical part of the program to provide valuable in-person instruction, critique and oversight for growth and artistic progress. 

With an international scope, these 7 to 10-day residencies are a critical part of the program to provide valuable in-person instruction, critique and oversight for growth and artistic progress.  The flexibility for students to choose the location and time of year of the residencies to fit into their life schedule is a major asset to the program.
CRITICAL EXPERIENCES 
+ One-on-one mentorship with Dr. George Kordis
+ Structured instruction with proven methods
+ Rigorous iconographic practice and discourse
+ Focused studio production 
+ Concept and creative development 
+ Critical analysis and articulation
+ Exposure to early Byzantine examples 
+ Immersion in contemporary iconography
+ Knowledge of best Professional practices
+ Networking opportunities within an international community of iconographers
+ One-of-a kind professional internships
+ Experience from portable icons to professional church painting 
Students of this program will:
Mentor under one of the leading iconographers, artists and Byzantine scholars in the world with Dr. George Kordis

Create a unique body of their own iconographic work based on the building blocks of the Byzantine system, yet living in Christian tradition

Demonstrate the skills, knowledge and discipline necessary for a successful professional pursuit of iconography in the specialized field of sacred arts

Develop a "Tool Box" of sustainable working methodologies to support and challenge each student's personal studio practice alongside professional-level skills

Gain extensive experience using traditional and modern iconographic art materials and diverse painting techniques

Accomplish a solid, working knowledge of Theology and Aesthetics in Byzantine Iconography

Understand the history, theories and movements that have shaped Byzantine iconography with a foundation in its contemporary practice internationally

Effectively gain an understanding of both traditional and modern techniques necessary to create beautiful and original new work centered around tradition and individual style

Actively engage with a supportive, extended creative community of new friends 

Develop a diverse international and professional network

Meaningfully contribute to artistic culture and the advancement of sacred arts 

Share creative work with a professional Thesis Exhibition in Athens and/or New York 

Obtain a Certificate of accomplishment given by Writing the Light 

Be prepared to advance to a professional level within their own practice 
Quick links:
For any questions about the Certificate, please email the Program Director, Keri Wiederspahn at info.writingthelight@gmail.com.